\u003c/a>\n","topAd":"\u003cdiv> \u003ca href=\"http://www.gpsstar.net/c/special/8KdpFuOTh20\" target=\"_blank\">\u003cimg width=\"1000\" height=\"90\" src=\"https://x0.ifengimg.com/ucms/2023_01/51BB86F8E8F154E82FB08D310272E37D0137770E_size119_w1000_h90.jpg\" alt=\" \">\u003c/a> \u003c/div>","floatAd":[],"newsList":[],"logoAd":[],"infoAd":[],"chipObj":{"asideAd5":"160581","contentBottomAd":"160575","asideAd4":"160580","picNews":"195259","asideAd3":"160579","searchPath":"200-212-","hardAd":"160576","recommend":"195258","video":"195183","asideAd2":"160578","asideAd1":"160577","topAd":"160573","floatAd":"160585","newsList":"195182","logoAd":"160574","infoAd":"195179"},"hostname":"www.gpsstar.net","docData":{"type":"article","noffhFlag":false,"fhhAccountDetail":{"type":"vampire","cateSource":"","isShowSign":0,"parentid":"0","parentname":"傳媒","cateid":"1598008","catename":"鳳凰網江蘇","logo":"https://d.ifengimg.com/q100/img1.ugc.ifeng.com/newugc/20210617/15/wemedia/4fe23eb7732996720ba6a49f06083f47fdc6e789_size5_w122_h122.jpg","description":"講好江蘇故事,向世界傳播江蘇聲音","api":"http://api.3g.ifeng.com/api_wemedia_list?cid=1598008","show_link":1,"share_url":"https://share.iclient.ifeng.com/share_zmt_home?tag=home&cid=1598008","eAccountId":1598008,"status":1,"honorName":"","honorImg":"","honorImg_night":"","forbidFollow":0,"forbidJump":0,"fhtId":"4000000089717248449","view":1,"sourceFrom":"","declare":"","originalName":"","redirectTab":"article","authorUrl":"https://ishare.ifeng.com/mediaShare/home/1598008/media","newsTime":"2023-07-19 11:24:49","lastArticleAddress":"來自江蘇"},"logo":{"logo":"http://x0.ifengimg.com/ucms/2020_38/5DF3D90B4E93C85666C07C579EE5FD64B04FFDE6_w322_h54.png","title":"江蘇"},"domain":"www.gpsstar.net","base62Id":"8RXh1NVToEQ","breadCrumbdata":[{"url":"/shanklist/200-/","title":"地方站"},{"url":"http://www.gpsstar.net/","title":"江蘇"}],"searchPath":"200-212-,200-212-305391-","title":"Traditional Chinese medicine stands test of time 雷允上六神丸","newsTime":"2023-07-19 11:24:49","wemediaEAccountId":"1598008","source":"","sourceUrl":"","author":"","summary":"Traditional Chinese medicine stands test of time 雷允上六神丸","imagesInContent":[{"size":954,"width":688,"url":"https://x0.ifengimg.com/ucms/2023_29/DE4A416A1AE98D4CE456C6DB8B45714ECD550D5D_size954_w688_h387.gif","height":387},{"size":3020,"width":688,"url":"https://x0.ifengimg.com/ucms/2023_29/D03E2134C905D6FBBB230A3C113F8328E6730FD5_size3020_w688_h387.gif","height":387},{"size":2004,"width":696,"url":"https://x0.ifengimg.com/ucms/2023_29/532BC4D6F55C9658ACFE1A47C9526B2B69DE292E_size2004_w696_h392.gif","height":392},{"size":1767,"width":688,"url":"https://x0.ifengimg.com/ucms/2023_29/B58767492D0D7FE35A06B2ADC0C589B1485D683E_size1767_w688_h387.gif","height":387},{"size":1682,"width":688,"url":"https://x0.ifengimg.com/ucms/2023_29/7DCF628DD23D70AA581F4DCA1DD5B17DBFBD8940_size1682_w688_h387.gif","height":387},{"size":1103,"width":688,"url":"https://x0.ifengimg.com/ucms/2023_29/AFA605D68CFD08DB7A9FA25B0E7A7F267EF723FB_size1103_w688_h387.gif","height":387},{"size":1761,"width":688,"url":"https://x0.ifengimg.com/ucms/2023_29/2475FAFB21A09FFA532749B96CEB3802279B3544_size1761_w688_h387.gif","height":387},{"size":1334,"width":688,"url":"https://x0.ifengimg.com/ucms/2023_29/614D935915D4F9B491DAEF61F5DBCE40E5496F94_size1334_w688_h387.gif","height":387},{"size":1764,"width":648,"url":"https://x0.ifengimg.com/ucms/2023_29/E3D9D6EE6C451C808784618FACD4C0840F6ABCA9_size1764_w648_h365.gif","height":365},{"size":114,"width":800,"url":"https://x0.ifengimg.com/ucms/2023_29/64CCE5B64B4FD8B0F1473B9C8A8D23C227D45C34_size114_w800_h1127.jpg","height":1127},{"size":1708,"width":688,"url":"https://x0.ifengimg.com/ucms/2023_29/B4F66D44DB0656EC805E118FB3E3A831AD548E8A_size1708_w688_h387.gif","height":387},{"size":3648,"width":688,"url":"https://x0.ifengimg.com/ucms/2023_29/E06618CA18B06D1831577A41A5CB764AFAF8AF5E_size3648_w688_h387.gif","height":387},{"size":1241,"width":688,"url":"https://x0.ifengimg.com/ucms/2023_29/51457BAAC06BE85545D8E04D8028A4A3810AB517_size1241_w688_h387.gif","height":387},{"size":2126,"width":678,"url":"https://x0.ifengimg.com/ucms/2023_29/293CA2326816067DB7C2300A9CE87CA7A734BA74_size2126_w678_h381.gif","height":381},{"size":1470,"width":678,"url":"https://x0.ifengimg.com/ucms/2023_29/A7F63A938ADBA2786CDEF800506ACDBDCF5986AA_size1470_w678_h381.gif","height":381},{"size":1571,"width":688,"url":"https://x0.ifengimg.com/ucms/2023_29/0A83C7CC955542E990300E61BDCA5A6E3FDBE9CD_size1571_w688_h387.gif","height":387},{"size":1181,"width":688,"url":"https://x0.ifengimg.com/ucms/2023_29/307BF198DFD9FF80364B3564F662699E65E1356B_size1181_w688_h387.gif","height":387}],"bdImg":"http://d.ifengimg.com/w121_h75_q90/x0.ifengimg.com/ucms/2023_29/DE4A416A1AE98D4CE456C6DB8B45714ECD550D5D_size954_w688_h387.gif","pcUrl":"http://www.gpsstar.net/c/8RXh1NVToEQ","url":"http://www.gpsstar.net/c/8RXh1NVToEQ","commentUrl":"ucms_8RXh1NVToEQ","skey":"637a43","voteId":"ucms_8RXh1NVToEQ","isOriginal":"0","contentData":{"contentList":[{"data":"\u003cp>雷允上六神丸\u003c/p>\u003cp>傳承國藥精粹,書寫百年傳奇\u003c/p>\u003cp>故事,從這里開始\u003c/p>\u003cp>——\u003c/p>\u003cp>Inheriting the essence of traditional Chinese medicine, it has created a legendary legacy spanning hundreds years.\u003c/p>\u003cp>Here starts the story\u003c/p>\u003cp>——\u003c/p>","type":"text"},{"data":{"duration":409,"bigPosterUrl":"https://x0.ifengimg.com/ucms/2023_29/F7833027E473ADC64D3843C32802B91A6D1E9EF6_size173_w1920_h1080.jpg","attachmentType":"video","fileSize":"45794","guid":"04f4a0e8-a5f4-4137-92ca-82d943c72ee3","audioFileSize":"6406","attachmentId":"04f4a0e8-a5f4-4137-92ca-82d943c72ee3","mobileUrl":"https://video19.ifeng.com/video09/2023/07/19/p7087252994944667973-102-112807.mp4","title":"Traditional Chinese medicine stands test of time 雷允上六神丸","base62Id":"8RXh1NVToEc","playUrl":"https://video19.ifeng.com/video09/2023/07/19/p7087252994944667973-102-112807.mp4"},"type":"video"},{"data":"\u003cp>\u003cimg src=\"https://x0.ifengimg.com/ucms/2023_29/DE4A416A1AE98D4CE456C6DB8B45714ECD550D5D_size954_w688_h387.gif\" />\u003c/p>\u003cp>\u003cimg src=\"https://x0.ifengimg.com/ucms/2023_29/D03E2134C905D6FBBB230A3C113F8328E6730FD5_size3020_w688_h387.gif\" />\u003c/p>\u003cp>晨曦初照,\u003c/p>\u003cp>雷允上的中藥人李師傅\u003c/p>\u003cp>穿越蘇州古城街巷,\u003c/p>\u003cp>前往一家有上百年歷史的老藥鋪\u003c/p>\u003cp>At the first light of morning, Li Yingjie, a traditional Chinese medicine practitioner at the centennial pharmaceutical brand of Lei Yunshang, walked through the ancient streets and alleys in Suzhou, to an old pharmacy with a history of hundreds years.\u003c/p>\u003cp>\u003cimg src=\"https://x0.ifengimg.com/ucms/2023_29/532BC4D6F55C9658ACFE1A47C9526B2B69DE292E_size2004_w696_h392.gif\" />\u003c/p>\u003cp>神農嘗百草,李時珍著醫書\u003c/p>\u003cp>中國人在四季的變化中,\u003c/p>\u003cp>找到自己的經驗與智慧\u003c/p>\u003cp>Shennong(Celestial Farmer) tasted a hundred herbs, Li Shi-zhen wrote the book compendium of Materia Medica.\u003c/p>\u003cp>Chinese people gain their experience and wisdom in the changing of the seasons.\u003c/p>\u003cp>\u003cimg src=\"https://x0.ifengimg.com/ucms/2023_29/B58767492D0D7FE35A06B2ADC0C589B1485D683E_size1767_w688_h387.gif\" />\u003c/p>\u003cp>四十多年前,\u003c/p>\u003cp>李師傅從這里跨入中藥行當的大門\u003c/p>\u003cp>今天,他將要帶領\u003c/p>\u003cp>我們走近神秘的六神丸\u003c/p>\u003cp>More than 40 years ago, Li entered the traditional Chinese medicine industry from here.\u003c/p>\u003cp>Today, he will lead us approach to the legendary Liushen Pill.\u003c/p>\u003cp>\u003cimg src=\"https://x0.ifengimg.com/ucms/2023_29/7DCF628DD23D70AA581F4DCA1DD5B17DBFBD8940_size1682_w688_h387.gif\" />\u003c/p>\u003cp>它色為墨黑,\u003c/p>\u003cp>每千粒只有3.125克,\u003c/p>\u003cp>可以說到了分毫不差的程度\u003c/p>\u003cp>It is inky black, a thousand grains weigh exactly 3.125 grams, without the slightest error.\u003c/p>\u003cp>\u003cimg src=\"https://x0.ifengimg.com/ucms/2023_29/AFA605D68CFD08DB7A9FA25B0E7A7F267EF723FB_size1103_w688_h387.gif\" />\u003c/p>\u003cp>\u003cimg src=\"https://x0.ifengimg.com/ucms/2023_29/2475FAFB21A09FFA532749B96CEB3802279B3544_size1761_w688_h387.gif\" />\u003c/p>\u003cp>它清涼解毒,消炎止痛,六神皆安,\u003c/p>\u003cp>時至今日,依舊演繹著屬于它的傳奇\u003c/p>\u003cp>It has the function of cool, antidotal, anti-inflammatory, pain relief, and calming effects, to this day, it still performs as a legend.\u003c/p>\u003cp>\u003cimg src=\"https://x0.ifengimg.com/ucms/2023_29/614D935915D4F9B491DAEF61F5DBCE40E5496F94_size1334_w688_h387.gif\" />\u003c/p>\u003cp>人們慕名而來,\u003c/p>\u003cp>不僅為高超醫術,也為求一劑好藥\u003c/p>\u003cp>People come here not only for superb medical treatment, but also for good medicine.\u003c/p>\u003cp>\u003cimg src=\"https://x0.ifengimg.com/ucms/2023_29/E3D9D6EE6C451C808784618FACD4C0840F6ABCA9_size1764_w648_h365.gif\" />\u003c/p>\u003cp>中藥人精挑細選,稱量研磨,\u003c/p>\u003cp>近乎苛求的選材,才能具備入藥的資格\u003c/p>\u003cp>The traditional Chinese medicine practitioners carefully select, weigh and grind materials, only through strict selection can the qualified materials be used to make the medicine.\u003c/p>\u003cp>\u003cimg src=\"https://x0.ifengimg.com/ucms/2023_29/64CCE5B64B4FD8B0F1473B9C8A8D23C227D45C34_size114_w800_h1127.jpg\" />\u003c/p>\u003cp>炮制過程全手工制作,\u003c/p>\u003cp>只有口傳,沒有筆錄,\u003c/p>\u003cp>而且每人只從事一道工序\u003c/p>\u003cp>The whole process of concocting is handmade and through oral communication without any written record, each staffer only engages in one part of the process.\u003c/p>\u003cp>\u003cimg src=\"https://x0.ifengimg.com/ucms/2023_29/B4F66D44DB0656EC805E118FB3E3A831AD548E8A_size1708_w688_h387.gif\" />\u003c/p>\u003cp>雷允上三百年來約定俗成的規矩,\u003c/p>\u003cp>讓六神丸的制作充滿了傳奇\u003c/p>\u003cp>Lei Yunshang's 300-year-old rules have made the production of Liushen Pill full of legends.\u003c/p>\u003cp>\u003cimg src=\"https://x0.ifengimg.com/ucms/2023_29/E06618CA18B06D1831577A41A5CB764AFAF8AF5E_size3648_w688_h387.gif\" />\u003c/p>\u003cp>獨特的微丸技藝,\u003c/p>\u003cp>中藥文化造就的神奇組合,\u003c/p>\u003cp>讓六神丸充滿了神秘的色彩\u003c/p>\u003cp>Unique pelletization technique, the magical mix created by traditional Chinese medicine culture, create Liushen Pill's legend.\u003c/p>\u003cp>\u003cimg src=\"https://x0.ifengimg.com/ucms/2023_29/51457BAAC06BE85545D8E04D8028A4A3810AB517_size1241_w688_h387.gif\" />\u003c/p>\u003cp>在過去漫長的歲月中,\u003c/p>\u003cp>一代代中藥人用堅守制藥技藝的方式\u003c/p>\u003cp>來傳承中藥文化\u003c/p>\u003cp>In the past long years, generations of Chinese medicine practitioners have inherited traditional Chinese medicine culture by sticking to their pharmaceutical skills.\u003c/p>\u003cp>\u003cimg src=\"https://x0.ifengimg.com/ucms/2023_29/293CA2326816067DB7C2300A9CE87CA7A734BA74_size2126_w678_h381.gif\" />\u003c/p>\u003cp>精選藥材,虔心修合,\u003c/p>\u003cp>中藥人恪守與堅持中藥文化精神;\u003c/p>\u003cp>傳承技藝,高效生產,\u003c/p>\u003cp>讓流傳百年的六神丸走進千家萬戶\u003c/p>\u003cp>To select authentic medicinal materials and make the medicine with a pious heart, Chinese medicine practitioners adhere to the spirit of traditional Chinese medicine culture; The inheritance of technology and efficient production lines make the century-old Liushen Pill can benefit thousands of households.\u003c/p>\u003cp>\u003cimg src=\"https://x0.ifengimg.com/ucms/2023_29/A7F63A938ADBA2786CDEF800506ACDBDCF5986AA_size1470_w678_h381.gif\" />\u003c/p>\u003cp>\u003cimg src=\"https://x0.ifengimg.com/ucms/2023_29/0A83C7CC955542E990300E61BDCA5A6E3FDBE9CD_size1571_w688_h387.gif\" />\u003c/p>\u003cp>這份在實踐中走出的智慧與經驗,\u003c/p>\u003cp>是中華文明獻給全人類的禮物。\u003c/p>\u003cp>The wisdom and experience gained in practice, is a gift from Chinese civilization to all mankind.\u003c/p>\u003cp>\u003cimg src=\"https://x0.ifengimg.com/ucms/2023_29/307BF198DFD9FF80364B3564F662699E65E1356B_size1181_w688_h387.gif\" />\u003c/p>\u003cp>由江蘇省人民政府新聞辦公室、新華社新聞信息中心江蘇中心聯合制作的《江蘇文化名片》系列微紀錄片推出\u003cstrong>第十個篇章\u003c/strong>:\u003cstrong>雷允上六神丸\u003c/strong>。一顆小如芥子的微丸,療效極佳、飲譽四海?!吧袼帯闭Q生的過程,折射出我國中醫藥傳統文化的熠熠生輝。本片以雷允上六神丸為拍攝主角,展現了中華老字號的"古"、微丸制作工藝的"精"、獨特配方的"秘",以及中藥人恪守的中藥文化精神。在紀錄片繪聲繪色的講述中,作為傳統國藥精粹的六神丸,又一次走進千家萬戶。\u003c/p>","type":"text"}],"currentPage":0,"pageSize":1},"editorName":"王彤","videosPluginData":[{"duration":409,"bigPosterUrl":"https://x0.ifengimg.com/ucms/2023_29/F7833027E473ADC64D3843C32802B91A6D1E9EF6_size173_w1920_h1080.jpg","attachmentType":"video","fileSize":"45794","guid":"04f4a0e8-a5f4-4137-92ca-82d943c72ee3","audioFileSize":"6406","attachmentId":"04f4a0e8-a5f4-4137-92ca-82d943c72ee3","mobileUrl":"https://video19.ifeng.com/video09/2023/07/19/p7087252994944667973-102-112807.mp4","title":"Traditional Chinese medicine stands test of time 雷允上六神丸","base62Id":"8RXh1NVToEc","playUrl":"https://video19.ifeng.com/video09/2023/07/19/p7087252994944667973-102-112807.mp4"}],"faceUrl":"http://ishare.ifeng.com/mediaShare/home/1598008/media","vestAccountDetail":{},"subscribe":{"type":"vampire","cateSource":"","isShowSign":0,"parentid":"0","parentname":"傳媒","cateid":"1598008","catename":"鳳凰網江蘇","logo":"https://d.ifengimg.com/q100/img1.ugc.ifeng.com/newugc/20210617/15/wemedia/4fe23eb7732996720ba6a49f06083f47fdc6e789_size5_w122_h122.jpg","description":"講好江蘇故事,向世界傳播江蘇聲音","api":"http://api.3g.ifeng.com/api_wemedia_list?cid=1598008","show_link":1,"share_url":"https://share.iclient.ifeng.com/share_zmt_home?tag=home&cid=1598008","eAccountId":1598008,"status":1,"honorName":"","honorImg":"","honorImg_night":"","forbidFollow":0,"forbidJump":0,"fhtId":"4000000089717248449","view":1,"sourceFrom":"","declare":"","originalName":"","redirectTab":"article","authorUrl":"https://ishare.ifeng.com/mediaShare/home/1598008/media","newsTime":"2023-07-19 11:24:49","lastArticleAddress":"來自江蘇"}},"keywords":"六神丸,中藥,技藝,李師傅,微丸,國藥,江蘇文化名片","hasCopyRight":true,"sourceReason":"","isHubeiLocal":false,"interact":{"isCloseShare":false,"isCloseLike":false,"isOpenCandle":false,"isOpenpray":false}}; var adKeys = []; var __apiReport = (Math.random() > 0.99); var __apiReportMaxCount = 50; for (var i = 0,len = adKeys.length; i

Traditional Chinese medicine stands test of time 雷允上六神丸
雷允上六神丸

傳承國藥精粹,書寫百年傳奇

故事,從這里開始

——

Inheriting the essence of traditional Chinese medicine, it has created a legendary legacy spanning hundreds years.

Here starts the story

——

自動播放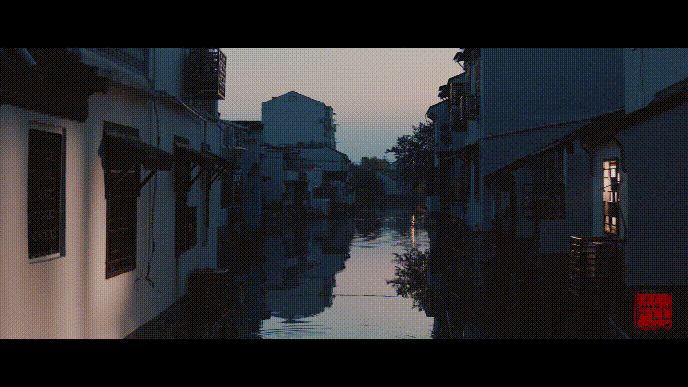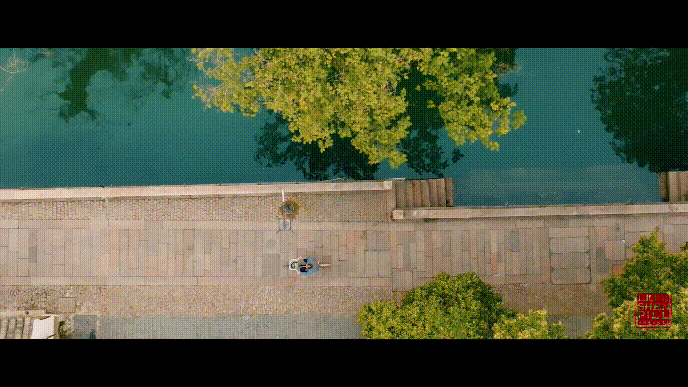 晨曦初照,

雷允上的中藥人李師傅

穿越蘇州古城街巷,

前往一家有上百年歷史的老藥鋪

At the first light of morning, Li Yingjie, a traditional Chinese medicine practitioner at the centennial pharmaceutical brand of Lei Yunshang, walked through the ancient streets and alleys in Suzhou, to an old pharmacy with a history of hundreds years.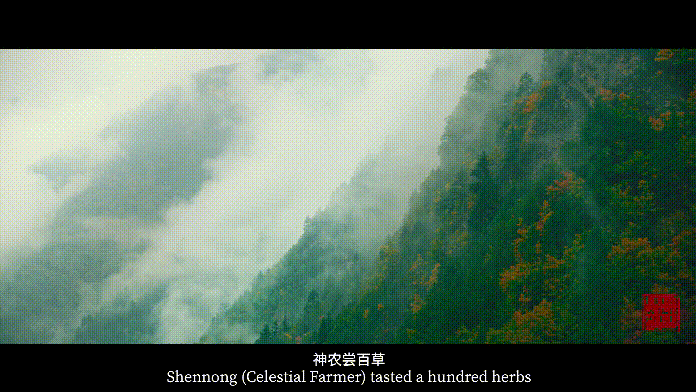 神農嘗百草,李時珍著醫書

中國人在四季的變化中,

找到自己的經驗與智慧

Shennong(Celestial Farmer) tasted a hundred herbs, Li Shi-zhen wrote the book compendium of Materia Medica.

Chinese people gain their experience and wisdom in the changing of the seasons.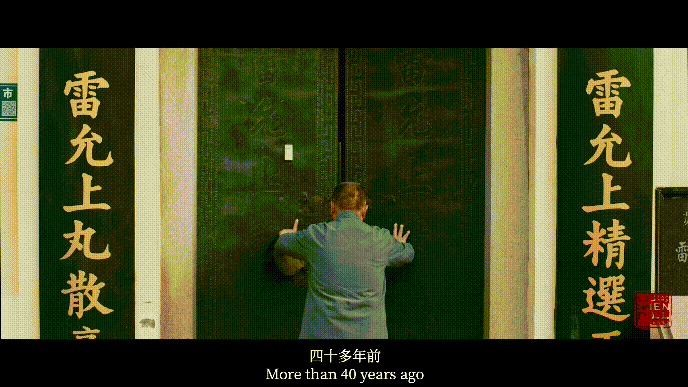 四十多年前,

李師傅從這里跨入中藥行當的大門

今天,他將要帶領

我們走近神秘的六神丸

More than 40 years ago, Li entered the traditional Chinese medicine industry from here.

Today, he will lead us approach to the legendary Liushen Pill.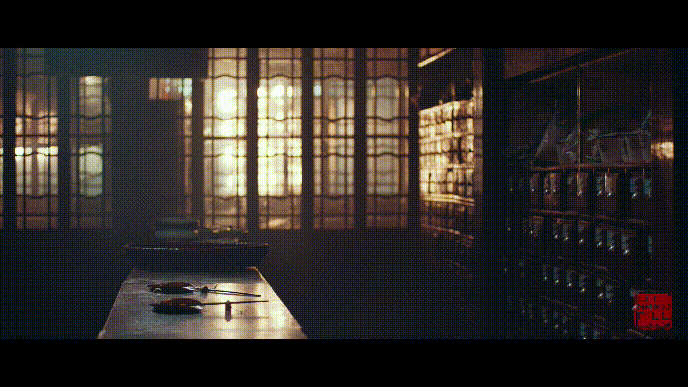 它色為墨黑,

每千粒只有3.125克,

可以說到了分毫不差的程度

It is inky black, a thousand grains weigh exactly 3.125 grams, without the slightest error.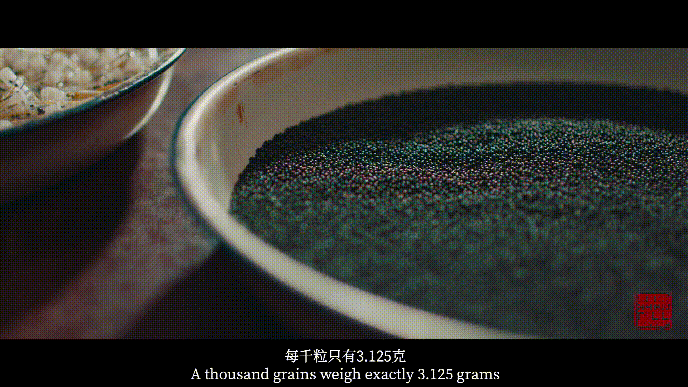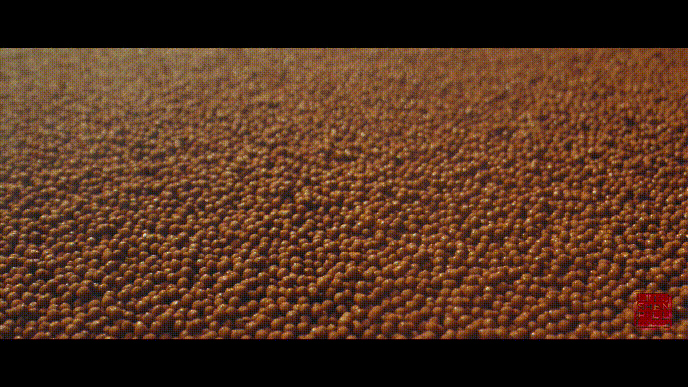 它清涼解毒,消炎止痛,六神皆安,

時至今日,依舊演繹著屬于它的傳奇

It has the function of cool, antidotal, anti-inflammatory, pain relief, and calming effects, to this day, it still performs as a legend.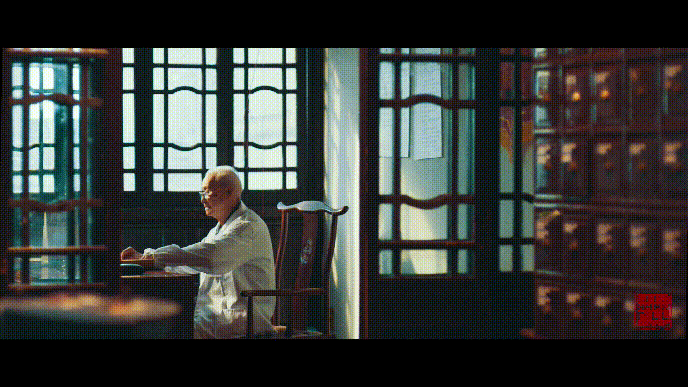 人們慕名而來,

不僅為高超醫術,也為求一劑好藥

People come here not only for superb medical treatment, but also for good medicine.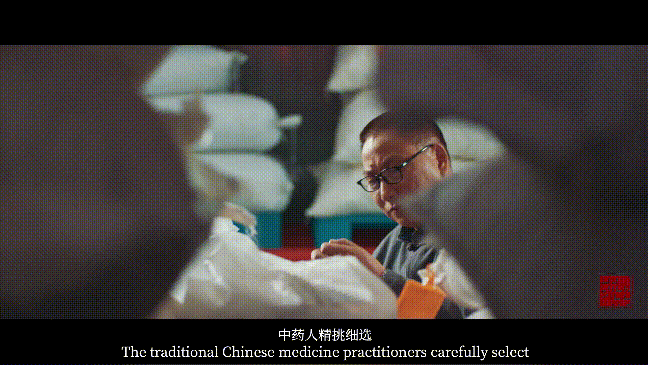 中藥人精挑細選,稱量研磨,

近乎苛求的選材,才能具備入藥的資格

The traditional Chinese medicine practitioners carefully select, weigh and grind materials, only through strict selection can the qualified materials be used to make the medicine.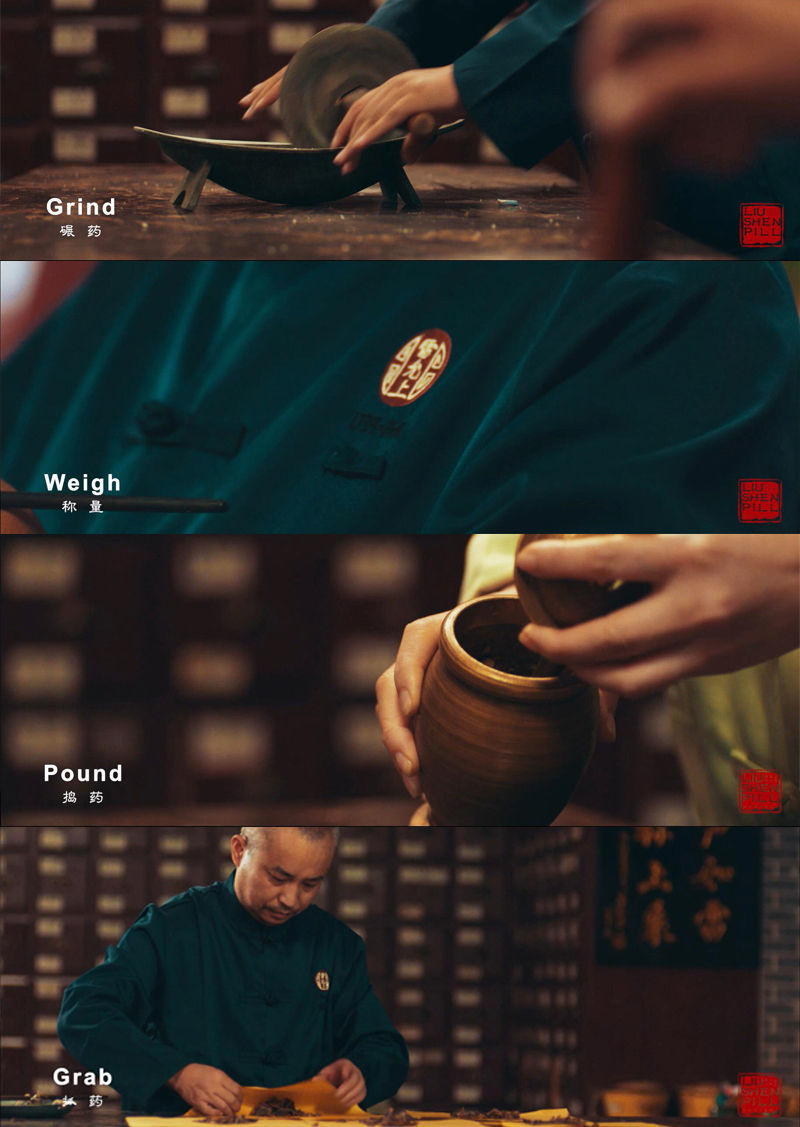 炮制過程全手工制作,

只有口傳,沒有筆錄,

而且每人只從事一道工序

The whole process of concocting is handmade and through oral communication without any written record, each staffer only engages in one part of the process.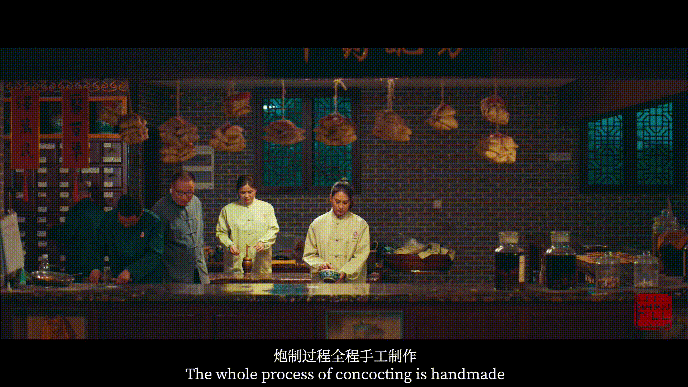 雷允上三百年來約定俗成的規矩,

讓六神丸的制作充滿了傳奇

Lei Yunshang's 300-year-old rules have made the production of Liushen Pill full of legends.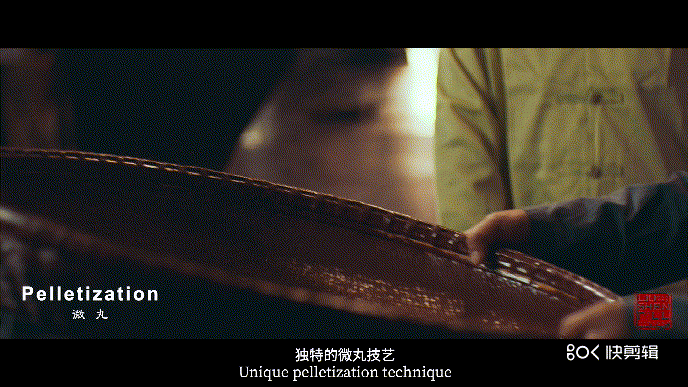 獨特的微丸技藝,

中藥文化造就的神奇組合,

讓六神丸充滿了神秘的色彩

Unique pelletization technique, the magical mix created by traditional Chinese medicine culture, create Liushen Pill's legend.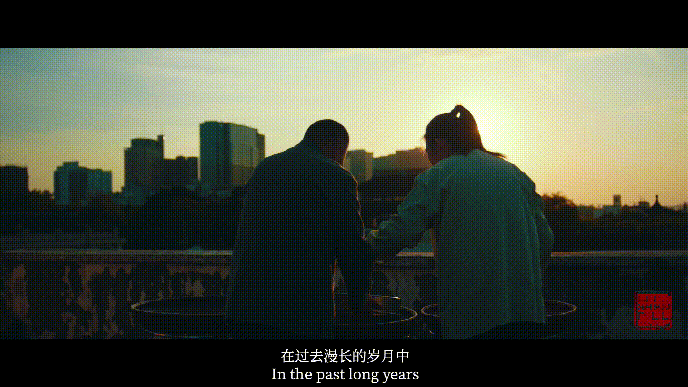 在過去漫長的歲月中,

一代代中藥人用堅守制藥技藝的方式

來傳承中藥文化

In the past long years, generations of Chinese medicine practitioners have inherited traditional Chinese medicine culture by sticking to their pharmaceutical skills.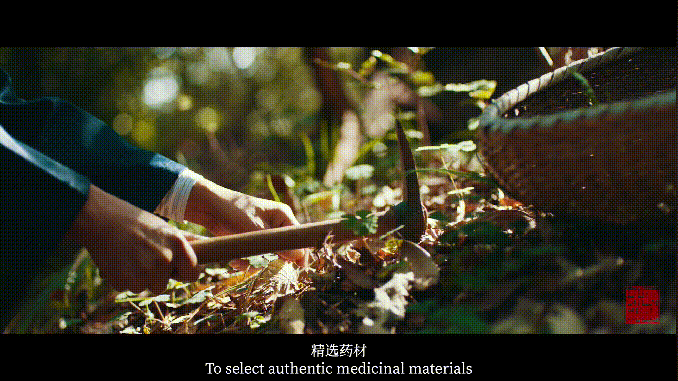 精選藥材,虔心修合,

中藥人恪守與堅持中藥文化精神;

傳承技藝,高效生產,

讓流傳百年的六神丸走進千家萬戶

To select authentic medicinal materials and make the medicine with a pious heart, Chinese medicine practitioners adhere to the spirit of traditional Chinese medicine culture; The inheritance of technology and efficient production lines make the century-old Liushen Pill can benefit thousands of households.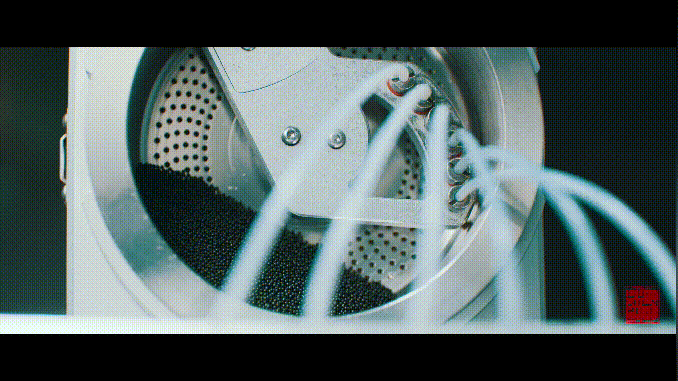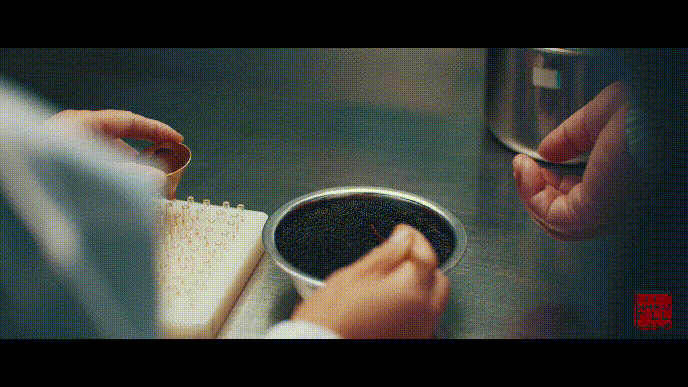 這份在實踐中走出的智慧與經驗,

是中華文明獻給全人類的禮物。

The wisdom and experience gained in practice, is a gift from Chinese civilization to all mankind.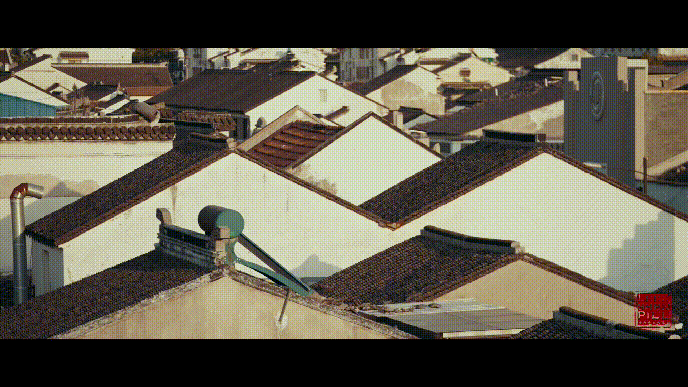 由江蘇省人民政府新聞辦公室、新華社新聞信息中心江蘇中心聯合制作的《江蘇文化名片》系列微紀錄片推出第十個篇章:雷允上六神丸。一顆小如芥子的微丸,療效極佳、飲譽四海?!吧袼帯闭Q生的過程,折射出我國中醫藥傳統文化的熠熠生輝。本片以雷允上六神丸為拍攝主角,展現了中華老字號的"古"、微丸制作工藝的"精"、獨特配方的"秘",以及中藥人恪守的中藥文化精神。在紀錄片繪聲繪色的講述中,作為傳統國藥精粹的六神丸,又一次走進千家萬戶。

三级乱伦精品高清,国产影视三级综合_ 国产高清亚洲中文,免费高清精品日本